EXECUTIVE SEARCH
·
Madrid
·
Hybridarbete
Project Manager to Pagero
Are you a Project Manager who possesses a genuine passion for IT with a track record in successfully leading integration projects? Join us now!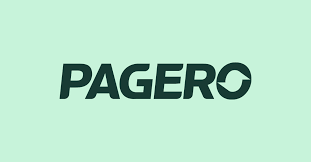 Are you an accomplished Project Manager seeking a dynamic and diverse role? If you're a seasoned team player with exceptional interpersonal and communication skills, a strong technical foundation, and a wealth of experience in international customer relations, we invite you to lead a wide range of projects from inception to completion. If you have a passion for continuous growth and are excited about contributing in a vibrant, culturally diverse work environment, we eagerly anticipate your application.
Discover Pagero
At Pagero, we're dedicated to simplifying business operations. Our mission is to construct the world's largest open business network. Through our cloud-based network, our clients can seamlessly connect with businesses across the globe, regardless of borders. We handle all technical and regulatory prerequisites throughout the order-to-cash, purchase-to-pay, and freight processes, ensuring data accuracy, security, transparency, and real-time visibility. All of this is achieved with a single connection.
Role Overview
The Project Manager role at Pagero offers a dynamic and multifaceted experience in a project-centric setting. As a Project Manager, you'll be the vital link between our customers, the sales team, and the project team, making influential contributions to the decision-making process. In this capacity, you'll lead and manage multiple projects for various customers, guiding them to optimal solutions within the Pagero Network platform.
Key Responsibilities:
Lead larger, more intricate, cross-functional projects for international clients
Define project scope, create project plans, and establish project schedules
Oversee project implementation, ensuring overall success
Coordinate and allocate project resources across different departments
Monitor project progress and report regularly to stakeholders
Identify, analyze, and manage project risks and challenges
Ensure project profitability and alignment with business objectives
Enhance customers' digital services and identify opportunities for improvement
Guide customers towards best-practice solutions across our platforms
Participate in presale activities and project scoping to maximize customer value
Conduct business analyses for new markets, countries, or services
Develop or update internal documentation and refine internal processes
Drive continuous improvement initiatives and contribute to project management best practices
What We Offer
The strength of Pagero lies in the synergy between our team and our capabilities. We provide a stimulating international environment where you can advance your career while enjoying continuous personal and professional development opportunities. Your growth will empower you to deliver maximum value to your colleagues and our clients.
We embrace diversity and welcome applicants from all backgrounds, believing that diverse skills and competencies in the job market can significantly impact our achievements.
Minimum Qualifications
A minimum of 3 years of project management experience
Technical bachelor's degree or equivalent work experience
Knowledge of IT applications/systems
Professional proficiency in both spoken and written Spanish and English

Desired Qualifications
Project Management education or certification is a plus
Previous experience with e-document flows, ERP systems, or SaaS
Previous involvement in consultancy or international IT projects
Familiarity with Order-to-Cash (O2C) and Purchase-to-Pay (P2P) processes
Professional proficiency in both spoken and written Portuguese

Additional Information
An annual fitness subsidy of 300 EUR
Meal vouchers
Health insurance
Language reinforcement classes
Location: Calle de Fuencarral 121, 28010 Madrid
Please note: If you are not an EU citizen, you must have full working rights in accordance with Spanish laws. If you are on a work permit or visa, kindly include relevant details with your application.
Roles with access to restricted or sensitive information, which could potentially be misused or cause harm to individuals or organizations, will be subject to an extended background check upon hiring. Such roles include those within Pagero Online with support or admin rights and access to Pagero's customer data, as well as employees in financial or similar functions.
Team

EXECUTIVE SEARCH

Platser

Madrid

Distansarbete

Hybridarbete
EXECUTIVE SEARCH
·
Madrid
·
Hybridarbete
Project Manager to Pagero
Are you a Project Manager who possesses a genuine passion for IT with a track record in successfully leading integration projects? Join us now!
Läser in ansökningsformuläret