EXECUTIVE SEARCH
·
Stockholm
Analytical Development Manager to Calliditas Therapeutics
If you have a passion for innovative solutions in the pharmaceutical industry, apply now and be a part of our dynamic team at Calliditas!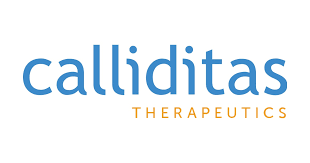 The position
As the Analytical Development Manager, your responsibilities involve overseeing Analytical Development and Quality Control for products in late-stage development and for commercial manufacturing. You will provide analytical expertise and knowledge to ensure cost-effective analytical methods for both Drug Products (DP) and Drug Substances (DS). Additionally, you will have oversight of the work conducted at Contract Manufacturing Organizations (CMO) regarding the design, qualification, and validation of analytical methods, as well as Quality Control for Commercial products.
Your responsibilities span a wide range of the product lifecycle, including late-stage development, commercial manufacturing, technical stewardship of commercial products, contribution to Chemistry, Manufacturing, and Controls (CMC) content for regulatory submissions, and product lifecycle management, including analytical technical oversight.
You will report to the Head of Technical Operations
Your profile
Calliditas is seeking an individual with a strong understanding of the pharmaceutical industry, who is eager to further develop own skills within a rapidly growing international company.
The ideal candidate is ambitious and responsible, willing to take ownership of tasks and unafraid to tackle challenges. We are looking for someone  who´s great at problem-solving and decision-making. You should be skilled in customer relationships and collaboration/teamwork, both when managing projects and as a team member.
Excellent written and verbal communication skills are necessary. The ability to lead innovation, drive change, and achieve results is important, as well as being a result-oriented problem solver with a positive can-do attitude. You should have the ability to thrive in a fast-paced and dynamic environment with shifting priorities.
Relevant background
Master's or PhD in relevant applied sciences (e.g., chemistry, biochemistry or biochemical engineering, pharmacy).
A minimum of 5-8 years of experience in biotech/pharmaceutical industry within relevant roles.
Expert knowledge of analytical methods/QC as part of GMP manufacturing and DS/DP stability testing.
In depth understanding of analytical method development, qualification, validation and analytical method transfer of commercial products.
Experience with statistical software packages for data analysis.
Working knowledge of cGMP requirements, QC testing, ICH regulations and regulatory submission contents.
Strong verbal and written communication skills in both English and Swedish.
Reasons to join the Calliditas Team
Be a part of a global leader in IgA-Nephropathy and a rapidly growing commercial-stage pharmaceutical company within specialty products with strong growth ambitions and a strong pipeline
Fast paced small company environment
A unique corporate culture where you can make a difference
Dedicated, experienced and highly skilled colleagues
Participate on bonus and benefit programs
About Calliditas
Calliditas is a commercial stage biopharmaceutical company focused on identifying, developing and commercializing novel treatments in orphan indications, with an initial focus on renal and hepatic diseases with significant unmet medical needs.
Calliditas' lead product, developed under the name Nefecon, has been granted accelerated approval by the FDA under the trade name TARPEYO® and conditional marketing authorization by the European Commission under the trade name KINPEYGO®.
TARPEYO and KINPEYGO® are the first and only treatments approved for IgA nephropathy by the FDA and EMA, respectively.
Calliditas also has a pipeline in orphan-focused indications. Calliditas is conducting a Phase 2b/3 clinical trial in primary biliary cholangitis and a Phase 2 proof-of-concept trial in head and neck cancer with its NOX inhibitor product candidate, setanaxib.
Calliditas' common shares are listed on Nasdaq Stockholm (ticker: CALTX) and its American Depositary Shares are listed on the Nasdaq Global Select Market (ticker: CALT).
Are you the person we're describing above? Then take this chance and apply for the position immediately
All applications are handled by Bossanova People Agency.
Calliditas has an exclusive partnership with Bossanova People Agency regarding this recruitment. We kindly request that other external recruitment companies refrain from contacting us & Calliditas about this job posting
#LI-DNI 
Team

EXECUTIVE SEARCH

Platser

Stockholm
EXECUTIVE SEARCH
·
Stockholm
Analytical Development Manager to Calliditas Therapeutics
If you have a passion for innovative solutions in the pharmaceutical industry, apply now and be a part of our dynamic team at Calliditas!
Läser in ansökningsformuläret