EXECUTIVE SEARCH
·
Stockholm
CMC Documentation Associate Director to Calliditas Therapeutics
Do you want to be a part of a successful company in a very exciting stage? This is a unique opportunity to be a part of Calliditas Therapeutics' journey!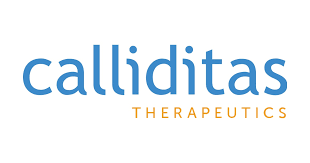 The position
As a CMC Documentation Associate Director, you will be accountable for leading the generation and delivery of CMC sections of regulatory documents, such as marketing and clinical study applications, post-approval changes as well as responses to Health Authority questions and briefing documents. As a CMC Documentation Associate Director you will report to the Director CMC and Supply Project Management. You will be located at the Stockholm office.
You will support experts in the creation of CMC-documents and be the CMC Documentation lead on multiple projects with varying levels of complexity, timelines, and deliverables. Also leading the review, revision, verification and approval process of the CMC sections. You are an important part of delivering innovative design and efficient and robust processes for the manufacture of Calliditas' drug substances and drug products.
Your profile
Calliditas is looking for a person who has a very good understanding of the pharmaceutical industry and who wants to continue developing their skills within a fast-growing international company. The ideal candidate is someone with significant experience, but who is nevertheless willing to roll up their sleeves and get all aspects of the job done. You need the ability to work in a fast-paced and dynamic environment with changing priorities, and the flexibility to support multiple development programs simultaneously. You have the ability to solve problems using innovative thinking and good decision making. You also pay attention to details and have a structured and efficient way of working.
Relevant background
University degree (e.g., Bachelor or Master exam in chemistry, biochemistry, biochemical engineering, pharmacy or related fields)
Preferably more than 10 years' experience in the pharmaceutical industry within relevant roles (e.g. in pharmaceutical production, quality control, development, regulatory affairs) and/or within the GMP environment
Solid experience in authoring of CMC submissions
Excellent verbal and written communication skills in English
Good project management skills and the ability to focus on multiple issues at one time.
Expertise in using Document Management Systems for document preparation and management.
Skilled in customer relationships and collaboration/teamwork as project manager and team member. Experience of working with external partners, as a customer or a supplier.
Ability to lead innovation, change and drive for results.
Independent working style paired with analytical thinking.
Reasons to join the Calliditas Team
Be a part of a global leader in IgA-Nephropathy and a rapidly growing commercial-stage pharmaceutical company within specialty products with strong growth ambitions and a strong pipeline
Fast paced small company environment
A unique corporate culture
Dedicated, experienced and highly skilled colleagues
Participate on bonus and benefit programs
About Calliditas
Calliditas is a commercial stage biopharmaceutical company focused on identifying, developing and commercializing novel treatments in orphan indications, with an initial focus on renal and hepatic diseases with significant unmet medical needs.
Calliditas' lead product, developed under the name Nefecon, has been granted accelerated approval by the FDA under the trade name TARPEYO® and conditional marketing authorization by the European Commission under the trade name KINPEYGO®.
TARPEYO and KINPEYGO® are the first and only treatments approved for IgA nephropathy by the FDA and EMA, respectively.
Calliditas also has a pipeline in orphan-focused indications. Calliditas is conducting a Phase 2b/3 clinical trial in primary biliary cholangitis and a Phase 2 proof-of-concept trial in head and neck cancer with its NOX inhibitor product candidate, setanaxib.
Calliditas' common shares are listed on Nasdaq Stockholm (ticker: CALTX) and its American Depositary Shares are listed on the Nasdaq Global Select Market (ticker: CALT).
Are you the person we're describing above? Then take this chance and apply for the position immediately
All applications are handled by Bossanova People Agency.
Calliditas has an exclusive partnership with Bossanova People Agency regarding this recruitment. We kindly request that other external recruitment companies refrain from contacting us & Calliditas about this job posting
#LI-DNI 
Executive Search & Interim

För oss är människan och individen viktigast i allt vi gör – oavsett om du är kandidat, beställare eller beslutsfattare. Vår vision är att få människor att älska måndagar och det gör vi bland annat genom att hjälpa er att hitta rätt kompetens. Tänk dig känslan på söndag kväll när du vet att ditt team är fullt fungerande och alla har en viktig roll – då är det lätt att älska måndagen! Vi hjälper er genom att lära känna er, ert team och ert bolag för att kunna bygga vidare med den kompetens ni behöver. Kontakta oss och låt oss lära känna varandra!

People Consulting

Många verksamheter vill investera mer i sina medarbetare, men när fokus ligger på affären är det svårt att få tiden att räcka till. Utan lönsamhet finns inget bolag kvar. Vi kan hjälpa er att skapa förutsättningar som skapar engagerade medarbetare, vilket genererar positiva effekter, både på arbetsplatsen och på sista raden.

House of HR

Vi lever i en snabbföränderlig värld med många snabbrörliga organisationer där people-agendan aldrig varit viktigare. House of HR är ett nätverk där vi vill samla Sveriges främsta HR-proffs för att dela erfarenheter och insikter om morgondagens arbetsplats. Är du en av dem som delar vår passion- att få bolag och människor att utvecklas, utmanas och driva förändring?
Vårt erbjudande
Vi är en dynamisk HR-byrå som representerar en ny våg inom HR. Vår vision är att uppfylla människors drömmar om ett bättre arbetsliv, vi skapar förutsättningar där engagemang frodas. Det gör vi genom att stötta företag i strategiska och operativa projekt inom HR- och organisationsutveckling, interimslösningar och en digital HR-avdelning som möjliggör för alla bolag att ha med sig vass HR-kompetens i fickan. Vi har även ett affärsområde inriktat mot Executive Search och Executive Interim.
EXECUTIVE SEARCH
·
Stockholm
CMC Documentation Associate Director to Calliditas Therapeutics
Do you want to be a part of a successful company in a very exciting stage? This is a unique opportunity to be a part of Calliditas Therapeutics' journey!
Läser in ansökningsformuläret
Jobbar du redan på Bossanova People Agency?
Hjälp till i rekryteringen och hitta din framtida kollega.