EXECUTIVE SEARCH
·
Stockholm
Director Medical Affairs to Calliditas Therapeutics
Do you want to be a part of a successful company in a very exciting stage? This is a unique opportunity to be a part of Calliditas Therapeutics' journey!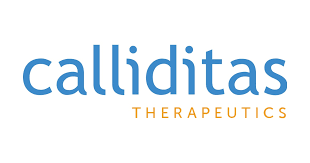 The role
The Director of Medical Affairs will provide capabilities to maximize patient benefit from the Company's products through their safe and effective use through compliant scientific exchange with therapeutic experts and cross-functional internal stakeholders. The Director will collaborate closely with Medical Affairs, R&D, and Commercial teams to provide relevant support in the drug development and commercialization of products.
The position will report to the Vice President of Medical Affairs.
The individual will work primarily from the Stockholm office so the greater Stockholm candidates are preferred.
Main responsibilities
Assist the VP of Medical Affairs in developing the vision, strategy, direction, and operating plans for Medical Affairs programs while assuring alignment with key stakeholders.
Engages effectively cross-functionally, maximizes functional reporting relationships, and ensures the successful implementation of the Company's strategy.
Lead and provide expertise in the planning, development, and review of all publications, including abstracts, posters, slides, and manuscripts for all Calliditas programs in collaboration with VP Medical Affais and clinical development colleagues.
Engage in scientific exchange with a wide variety of healthcare professionals to achieve scientific, educational, and patient outcome goals on behalf of the Company
Serve in peer-to-peer communication with KOLs, working in collaboration with cross-functional colleagues to ensure an aligned and impactful engagement with the healthcare community; ensure that the Company establishes and maintains the highest reputation within the medical community.
At times, act as the primary spokesperson for the Company with key opinion leaders at medical conferences and advisory boards, building and maintaining relationships consistent with medical and development objectives.
Establish and maintain relationships with relevant medical professional organizations/societies.
Assist VP of Medical Affairs to partner with Legal/Compliance/Regulatory/Commercial to implement in the promotional and non-promotional review process that meets all relevant legal/regulatory standards.
Assist VP of Medical Affairs in developing and managing a budget for publications.
Work closely with Compliance, Legal, and Regulatory to stay abreast of HCP compliance rules and ensuring that all Medical Affairs activities and services are fully compliant.
Ensure compliance with corporate policies, procedures and the company´s code of Business Conduct and Ethics, and healthcare laws and regulations.
Take an active role as a Director to ensure development and delivery of defined targets and initiatives in line with the strategy.
Your profile
Vision and initiative: Able to envision, catalyze, and build new business processes and infrastructure from the ground up.
Strategic agility: Processes varying data points and information into a coherent, long term strategic plan.
Healthy culture: Drives a healthy work environment for his/her team and colleagues. Cultivates an environment that encourages professional development and growth.
Comfort with ambiguity: Able to work through uncertainty and drive progress while adapting to evolving priorities of the organization.
Innovation: Creates an environment encouraging innovative thinking and encouraging novel ideas that meet the needs of patients; promotes and manages change to enhance medical affairs capabilities.
Entrepreneurial: Thrives in a fast-paced, emerging company setting.
Drive for results: Passionate for achieving and exceeding goals.
Influence and leadership: Influences without formal authority, able to establish collaborative environment and develop strong rapport with strategic partners.
Work style: Works collaboratively across expertise areas and functions; seeks to advance higher goals through healthy conflict; highly regarded across stakeholders.
Planning and organization: Demonstrate excellent organizational skills and attention to detail.
Communication: Communicates effectively across all levels of the organization and provide updates to the executive team on a regular basis. 
Relevant background
MD or PhD degree in life sciences with relevant work experience.
6-10 years of Medical Affairs experience in the biotech/pharmaceutical/device industry.
Proven track record of executing Medical Affairs strategy through successful launches.
Significant experience in publications process and execution
Nephrology experience is desired but not mandatory.
About us
Calliditas is a commercial-stage biopharmaceutical company focused on identifying, developing, and commercializing novel treatments in orphan indications, with an initial focus on renal and hepatic diseases with significant unmet medical needs. We have our headquarters in Stockholm, Sweden and offices in USA, Switzerland, and France.
Calliditas' lead product, TarpeyoTM, is a proprietary, novel oral formulation of budesonide, an established, highly potent local immunosuppressant, for the treatment of the autoimmune renal disease IgA nephropathy, or IgAN, for which there is a high unmet medical need and there are no approved treatments.

As of December 15th 2021, the FDA has approved the commercialization of Nefecon (TARPEYOTM) in the United States thus making it the first and only FDA-approved treatment, and in May 2022 Calliditas received an positive opinion for the drug from CHMP in the EU. Calliditas is listed on Nasdaq Stockholm (ticker: CALTX) and the Nasdaq Global Select Market (ticker: CALT). Visit www.calliditas.com for further information.
Reason to join the Calliditas team
Be a part of a global leader in IgA- Nephropathy and a rapidly growing commercial-stage pharmaceutical company within specialty products with strong growth ambitions and a strong pipeline
Be a part of the commercialization of TARPEYOTM in US and Nefecon via partners in the rest of world
Fast-paceded small company environment
A corporate culture out of the ordinary
Experienced and highly skilled colleagues
Get in on bonus and benefit programs 
Are you the person we're describing above? Then take this chance and apply for the position immediately!
All applications are handled by Bossanova People Agency
Kontakt
Maja Frick
Executive Search Consultant – EXECUTIVE SEARCH
PEOPLE CONSULTING

Många verksamheter vill investera mer i sina medarbetare, men när fokus ligger på affären är det svårt att få tiden att räcka till. Utan lönsamhet finns inget bolag kvar. Vi kan hjälpa er att skapa förutsättningar som skapar engagerade medarbetare, vilket genererar positiva effekter, både på arbetsplatsen och på sista raden.

EXECUTIVE SEARCH

För oss är människan och individen viktigast i allt vi gör – oavsett om du är kandidat, beställare eller beslutsfattare. Vår vision är att få människor att älska måndagar och det gör vi bland annat genom att hjälpa er att hitta rätt kompetens. Tänk dig känslan på söndag kväll när du vet att ditt team är fullt fungerande och alla har en viktig roll – då är det lätt att älska måndagen! Vi hjälper er genom att lära känna er, ert team och ert bolag för att kunna bygga vidare med den kompetens ni behöver. Kontakta oss och låt oss lära känna varandra!

HOUSE OF HR

Vi lever i en snabbföränderlig värld med många snabbrörliga organisationer där people-agendan aldrig varit viktigare.

House of HR är ett nätverk där vi vill samla Sveriges främsta HR-proffs för att dela erfarenheter och insikter om morgondagens arbetsplats. Är du en av dem som delar vår passion- att få bolag och människor att utvecklas, utmanas och driva förändring?
VÅRT ERBJUDANDE
Vi är en dynamisk HR-byrå som representerar en ny våg inom HR. Vår vision är att uppfylla människors drömmar om ett bättre arbetsliv, vi skapar förutsättningar där engagemang frodas. Det gör vi genom att stötta företag i strategiska och operativa projekt inom HR- och organisationsutveckling, interimslösningar och en digital HR-avdelning som möjliggör för alla bolag att ha med sig vass HR-kompetens i fickan. Vi har även ett affärsområde inriktat mot Executive Search och Executive Interim.
EXECUTIVE SEARCH
·
Stockholm
Director Medical Affairs to Calliditas Therapeutics
Do you want to be a part of a successful company in a very exciting stage? This is a unique opportunity to be a part of Calliditas Therapeutics' journey!
Läser in ansökningsformuläret
Jobbar du redan på Bossanova People Agency?
Hjälp till i rekryteringen och hitta din framtida kollega.