Regulatory and Quality Assistant to Calliditas Therapeutics
Do you thrive in an administrative and supportive role where you together with a successful team will be able to shape the position. Then this might be the right opportunity for you!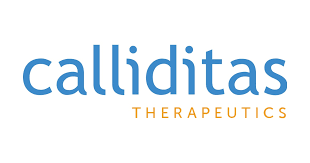 About Calliditas
Calliditas Therapeutics is a specialty pharmaceutical company based in Stockholm, Sweden focused on identifying, developing, and commercializing novel treatments in orphan indications, with an initial focus on renal and hepatic diseases with significant unmet medical needs. Calliditas' lead product, TarpeyoTM, is a proprietary, novel oral formulation of budesonide, an established, highly potent local immunosuppressant, for the treatment of the autoimmune renal disease IgA nephropathy, or IgAN, for which there is a high unmet medical need and there are no approved treatments. As of December 15th 2021, the FDA has approved the commercialization of Nefecon (TARPEYOTM) in the United States thus making it the first and only FDA-approved treatment. Calliditas is listed on Nasdaq Stockholm (ticker: CALTX) and the Nasdaq Global Select Market (ticker: CALT). Visit www.calliditas.com for further information.
Position summary
As a Regulatory and Quality Assistant you will become part of an exciting environment. Your colleagues in Regulatory and Quality have a unique combination of scientific insight, patient focus, and the ability to navigate many agendas and different internal and external stakeholders. That makes these two areas truly interesting to work with.
As Regulatory and Quality Assistant you will be supporting both the Regulatory Affairs (RA) and the Quality Assurance (QA) functions. You will report to the Head of Regulatory Affairs, but in the daily work you will be a part of both areas.
Education and experience requirements

We're looking for you who have at least a completed high school degree. It is highly meritorious if you have previously worked in a similar position and industry or an industry similar to medical equipment. Furthermore, we think you have experience in computerized systems for information handling and documentation, good knowledge of Microsoft Office, excel for example, and be fluent in English and be comfortable both in speaking and writing in English. As a person, you are thorough, flexible and driven. You are pedagogical in your communication and have a great ability in prioritizing your work. You thrive in a working environment where a lot is going on and where you need to juggle many things at once.

Key tasks and responsibilities

Aid and support the regulatory submissions and quality documents from the preparation phase, through completion to archiving.
Aid and support amongst other registration, documentation, corrective/preventive actions related to products, processes, projects, suppliers, and partners.
Coordinate registration and reporting of monitoring and follow-ups related to regulatory and quality business processes.
Provide administration and support to users of the clients' document management systems, Veeva Quality Docs and Veeva RIM.
Coordinate, perform and follow up periodic audits owned by the departments of Quality Assurance and Regulatory Affairs and completion of documentation of the activities related to the customer's quality management system, products, internal and external audits, suppliers and partners.
Reasons to join the Calliditas Team
Be a part of a global leader in IgA- Nephropathy and a rapidly growing commercial-stage pharmaceutical company
Be a part of the commercialization of TARPEYOTM and our focus to file for approval with EMA
Get in on bonus and benefit programs
Fast paced small company environment
Are you the person we're describing above? Then take this chance and apply for the position immediately!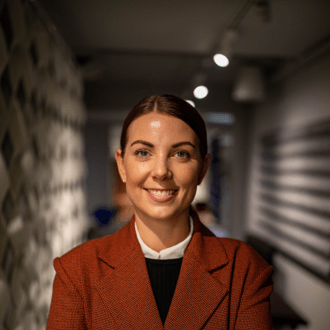 Executive Search & Interim

För oss är människan och individen viktigast i allt vi gör – oavsett om du är kandidat, beställare eller beslutsfattare. Vår vision är att få människor att älska måndagar och det gör vi bland annat genom att hjälpa er att hitta rätt kompetens. Tänk dig känslan på söndag kväll när du vet att ditt team är fullt fungerande och alla har en viktig roll – då är det lätt att älska måndagen! Vi hjälper er genom att lära känna er, ert team och ert bolag för att kunna bygga vidare med den kompetens ni behöver. Kontakta oss och låt oss lära känna varandra!

People Consulting

Många verksamheter vill investera mer i sina medarbetare, men när fokus ligger på affären är det svårt att få tiden att räcka till. Utan lönsamhet finns inget bolag kvar. Vi kan hjälpa er att skapa förutsättningar som skapar engagerade medarbetare, vilket genererar positiva effekter, både på arbetsplatsen och på sista raden.

House of HR

Vi lever i en snabbföränderlig värld med många snabbrörliga organisationer där people-agendan aldrig varit viktigare. House of HR är ett nätverk där vi vill samla Sveriges främsta HR-proffs för att dela erfarenheter och insikter om morgondagens arbetsplats. Är du en av dem som delar vår passion- att få bolag och människor att utvecklas, utmanas och driva förändring?
Vårt erbjudande
Vi är en dynamisk HR-byrå som representerar en ny våg inom HR. Vår vision är att uppfylla människors drömmar om ett bättre arbetsliv, vi skapar förutsättningar där engagemang frodas. Det gör vi genom att stötta företag i strategiska och operativa projekt inom HR- och organisationsutveckling, interimslösningar och en digital HR-avdelning som möjliggör för alla bolag att ha med sig vass HR-kompetens i fickan. Vi har även ett affärsområde inriktat mot Executive Search och Executive Interim.
Regulatory and Quality Assistant to Calliditas Therapeutics
Do you thrive in an administrative and supportive role where you together with a successful team will be able to shape the position. Then this might be the right opportunity for you!
Loading application form
Jobbar du redan på Bossanova People Agency?
Hjälp till i rekryteringen och hitta din framtida kollega.